Suwa City Cherry Blossom Information 2020
2020/03/24 | English_News
Spring 2020 has come!
There are good spots to view cherry blossoms here in Suwa City.
1. Takashima Castle
The castle and cherry blossoms are a special combination which symbolizes Japanese beauty! Takashima Castle is selected as one of the "next" 100 great castles in Japan by Japan Castle Foundation, and is also known as a good place to view cherry blossoms in spring. Don't miss the once a year chance to enjoy Takashima Castle and cherry blossoms at the same time!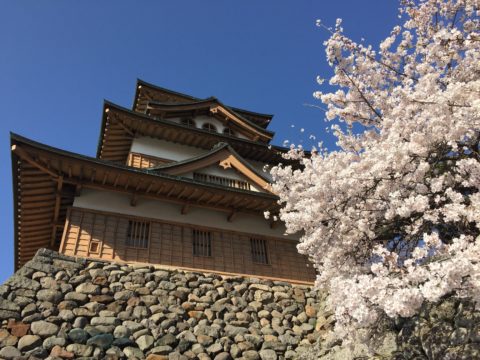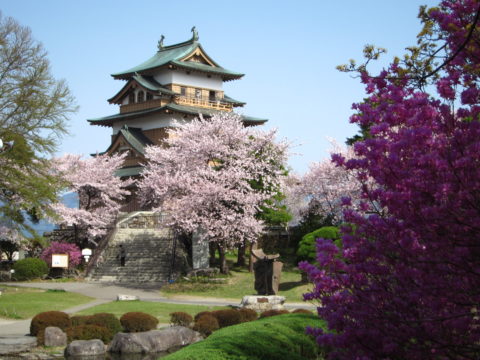 —–Cherry Blossom Data at Takashima Castle—–
・There are about 90 cherry trees including weeping cherry trees and double-flowered cherry trees.
・At night, cherry blossoms are illuminated with Japanese style paper lanterns and LED lights from sunset time to 22:00.
・Japanese cornel flowers in pale yellow will be in full bloom around the same time, which compliments the beauty of cherry flowers in pink.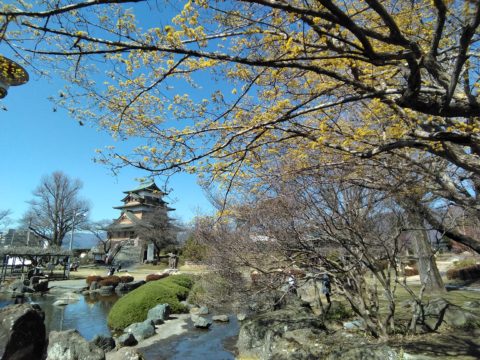 2. Lake Suwa
Some areas around Lake Suwa are lined with cherry trees: around Suwa City Police Station, Lake Side Road, and Suwa City Geyser Center. You can enjoy the tiny, lovely, pink flowers and also the Northern Japanese Alps in the distance while walking through those areas. It would be a nice day-trip to walk round Lake Suwa for 16 km while visiting other cherry blossom viewing spots in Shimo-suwa Town and Okaya City.